FEATURED SPEAKER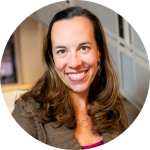 Trish Demko
Director, Case Management Services, Catalent
Session Title: Autologous Supply Chains (WS38)
Session Date: Tuesday, April 25, 2023
Session Time: 11:15AM – 12:15PM EDT
Abstract: Autologous cell therapies are at the forefront of the cell and gene therapy revolution. Come to this workshop to contribute and learn about Vein to Vein activities. Considerations when setting up a Patient centric supply chain organization, identify resources early to support Chain of Identity / Chain of Custody, and how to manage distribution of these precious cells. If you have a hot topic, please bring it with you and we can utilize the knowledge of the room.